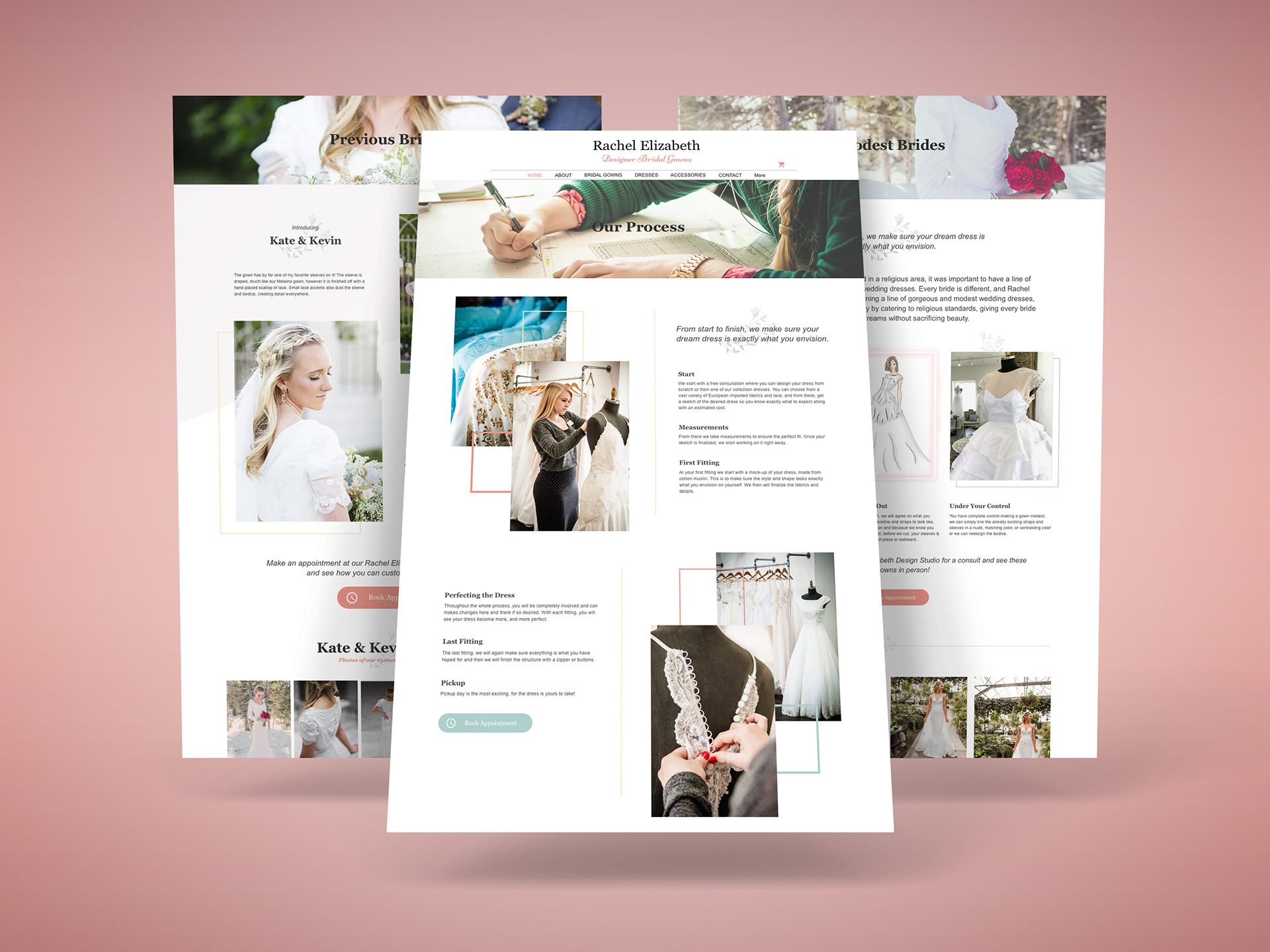 3 web page designs, Our Process, Modest Brides and Previous Brides.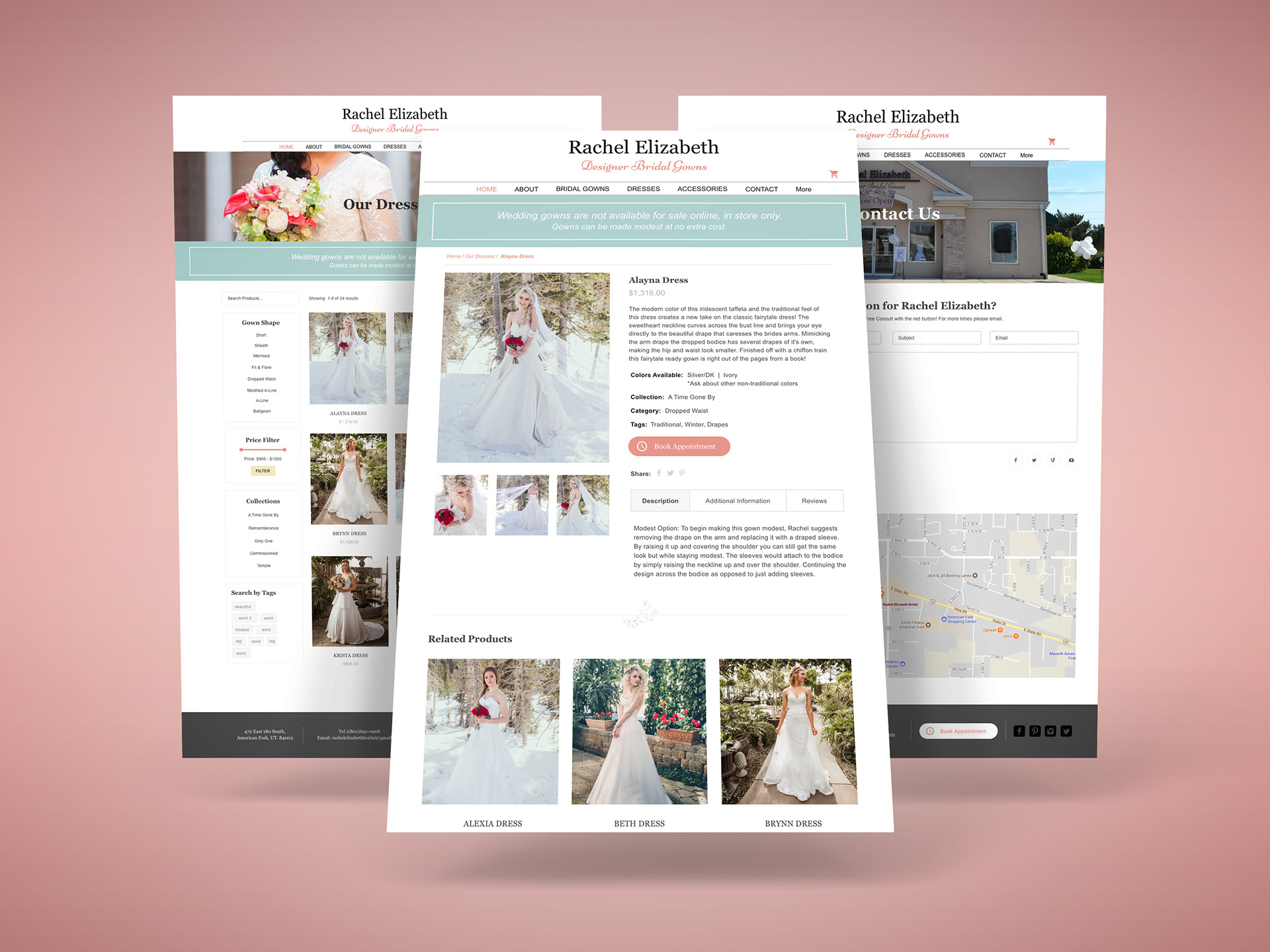 The Product Directory, Product Details and the Contact Us page web page design.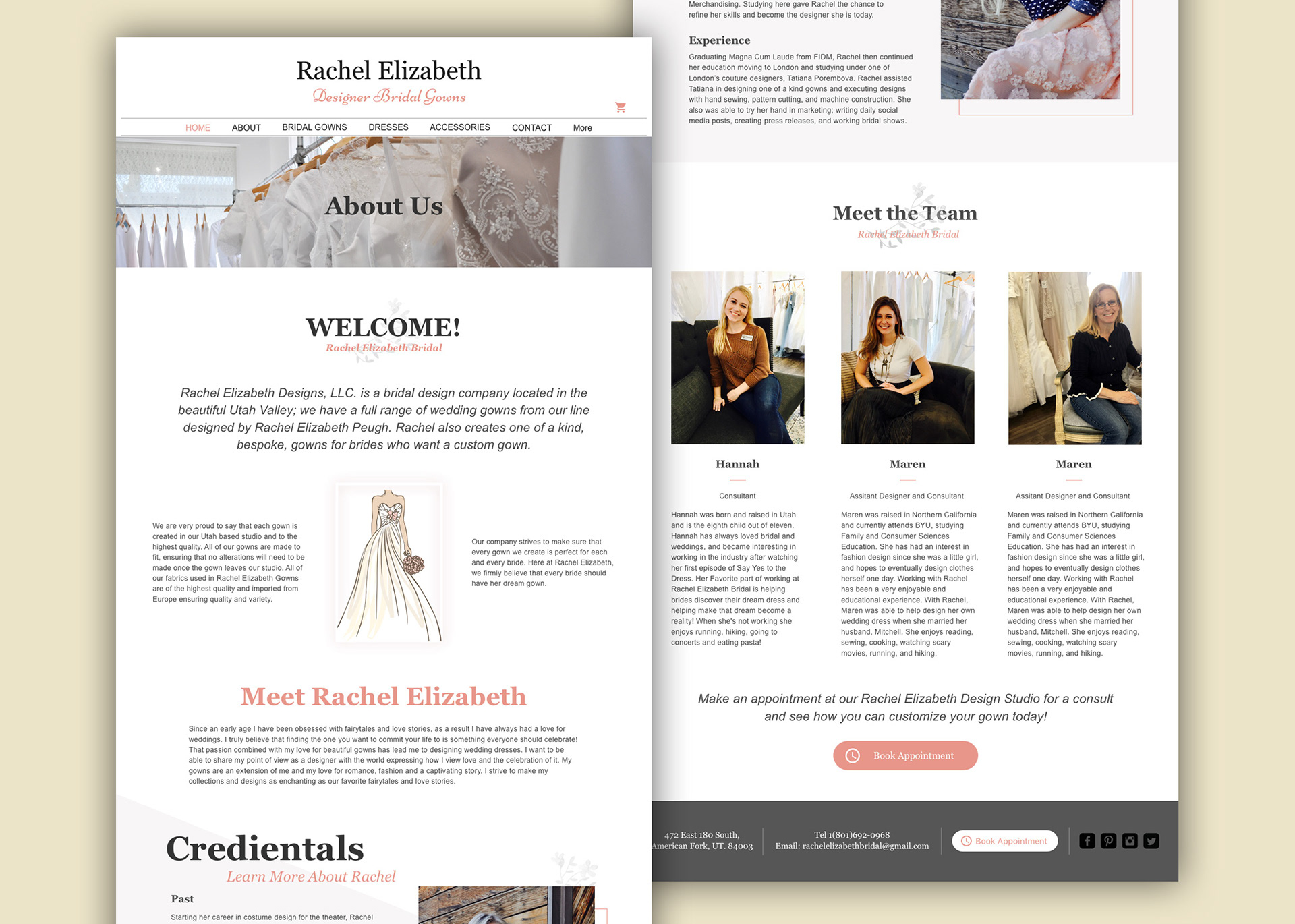 The About Us Page design. Originally was 2 separate pages, 1 just on the company, and 1 just on Rachel Elizabeth. Redesigned to being 1 page and also added the Meet the Team section. 
The About Us web page mobile version.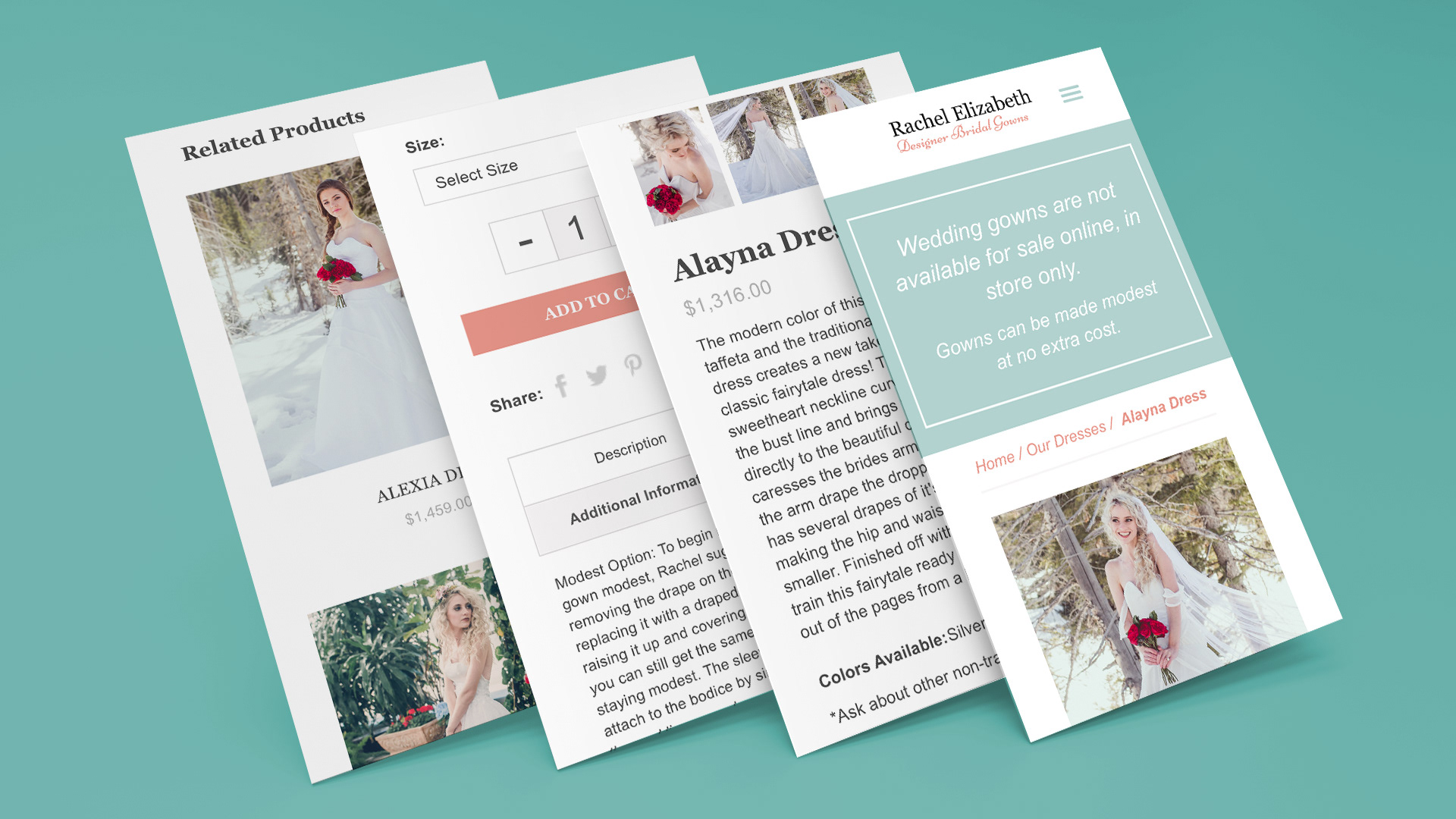 The Product Details page design mobile version.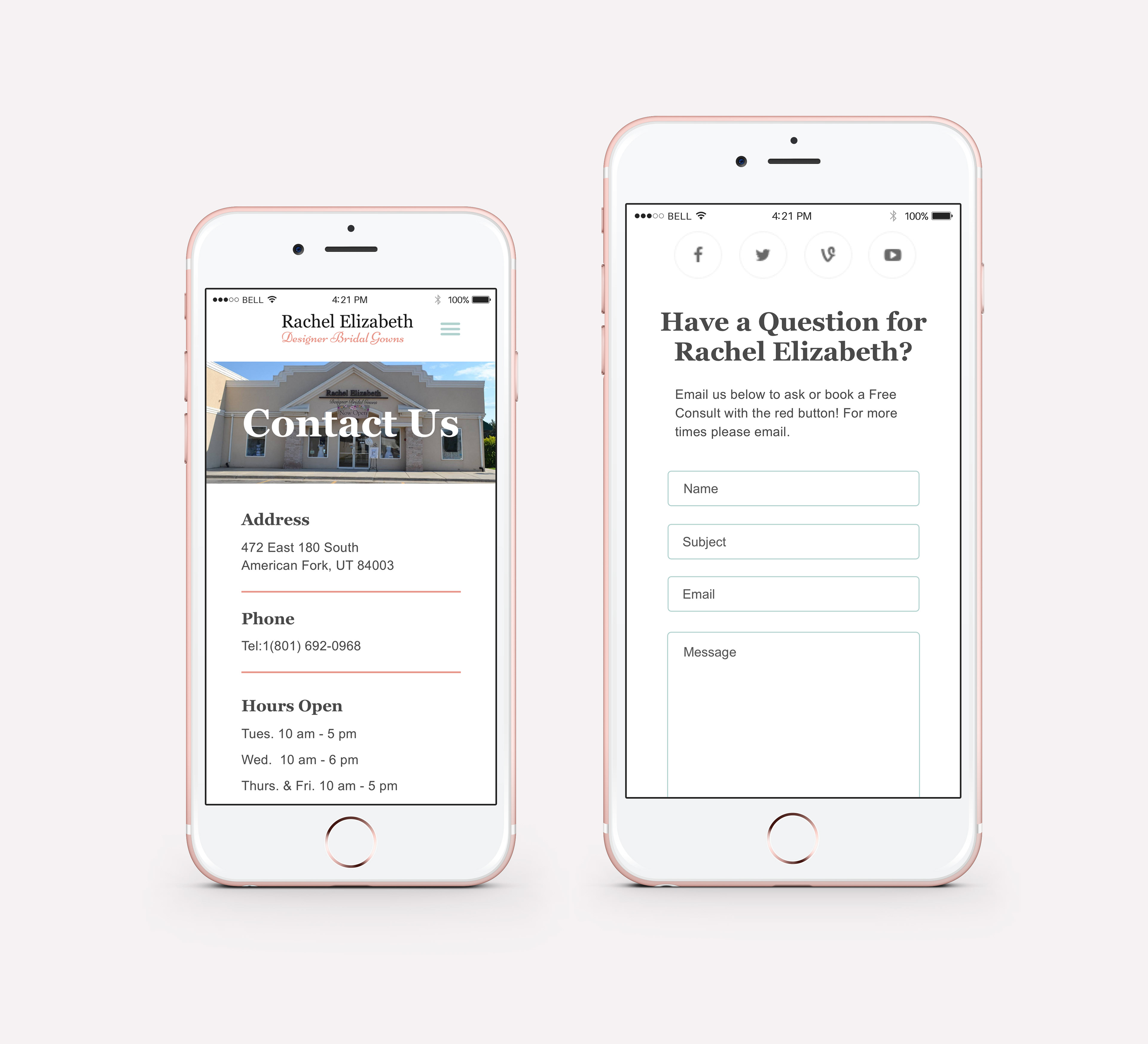 Contact Us mobile page design. 
Close up of the Our Process Page design.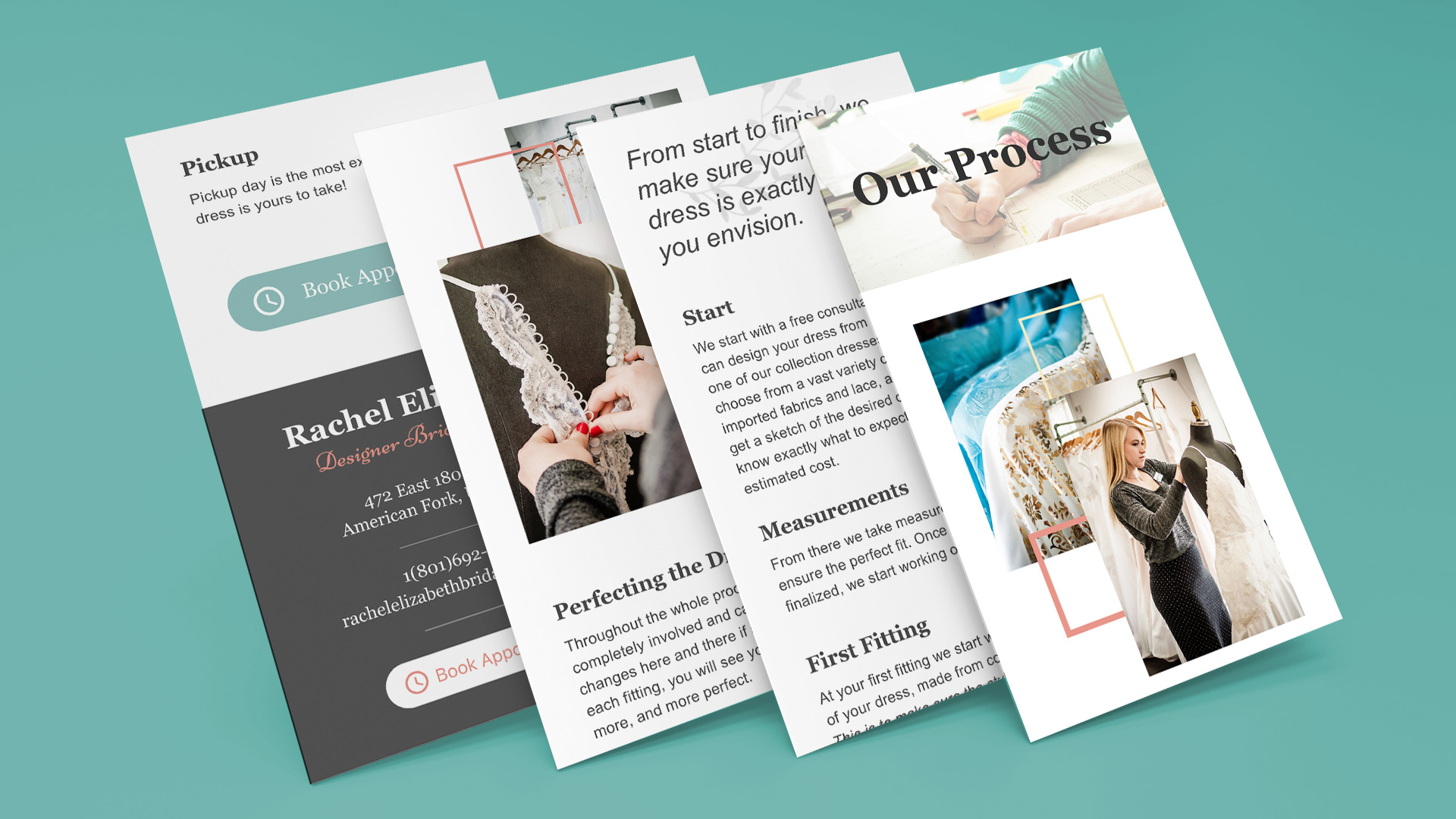 Mobile version of the Our Process page design.