The homepage design of the Tubzz website redesign. 
What the homepage looks like on screen. Also displaying on the desktop mega menu.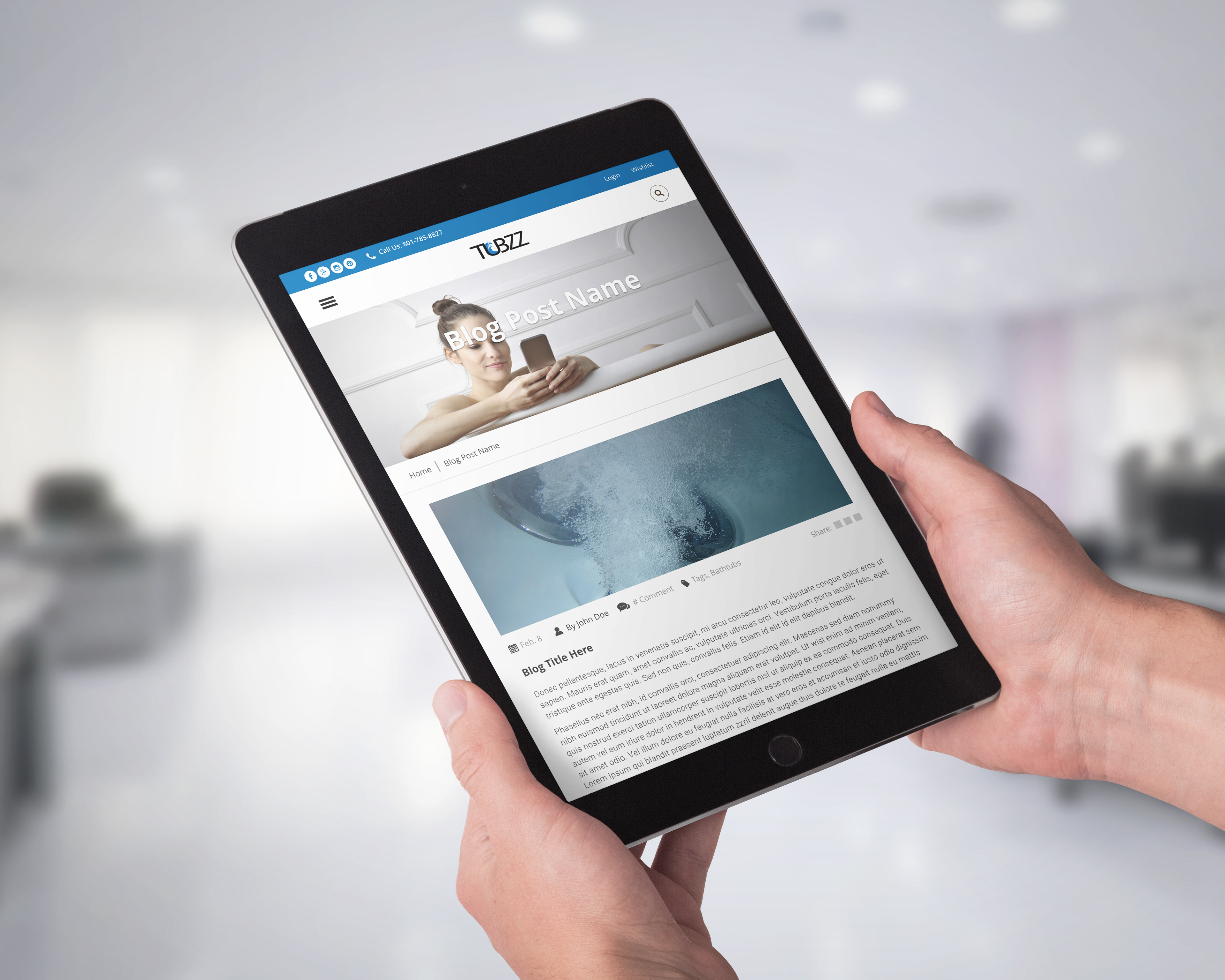 Showing the iPad display for the blog post page design.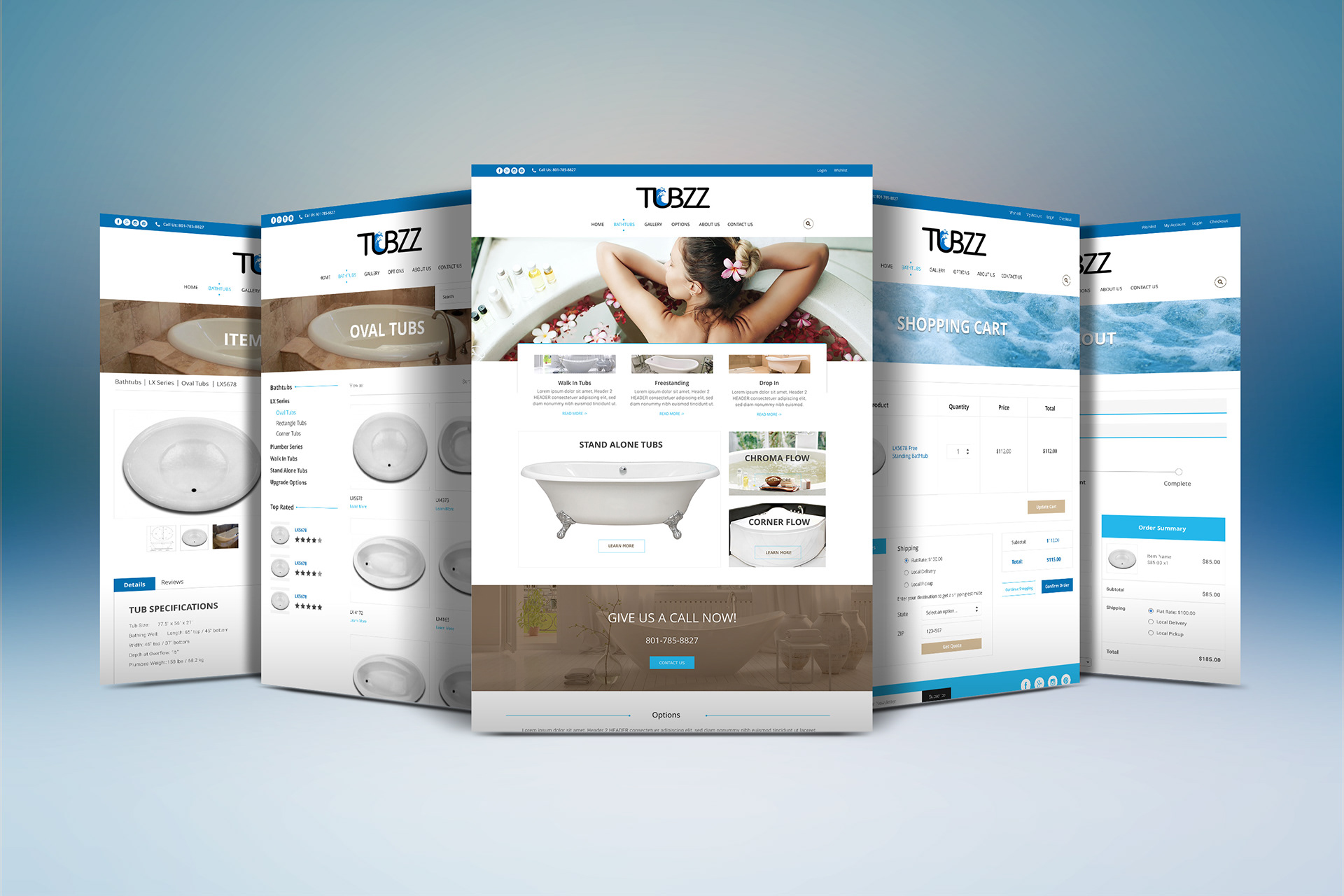 The Homepage and the ecommerce pages for the website: Product Directory, Product Details, Shopping Cart and Check Out Page.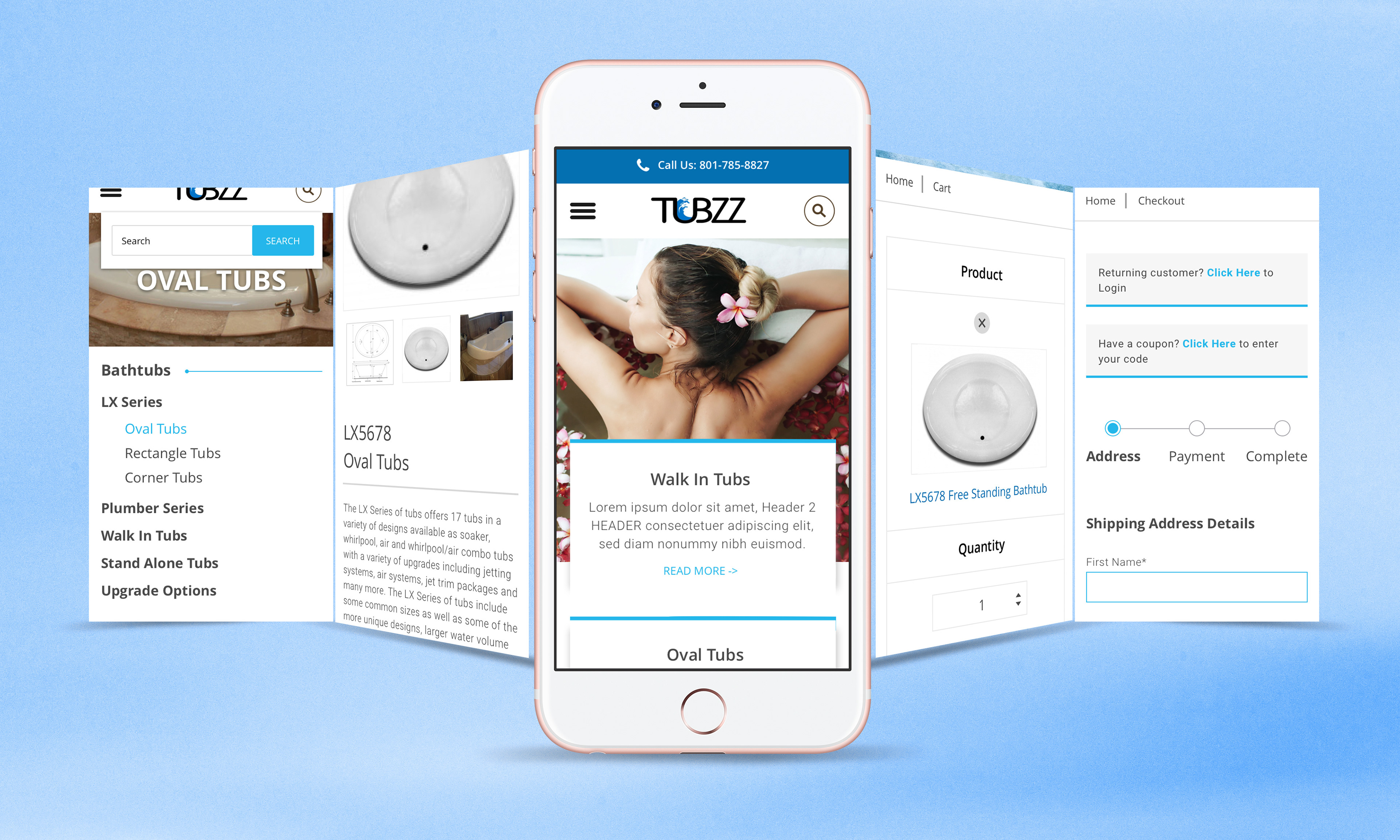 Above is the mobile design for the ecommerce side. 
5 other web pages design.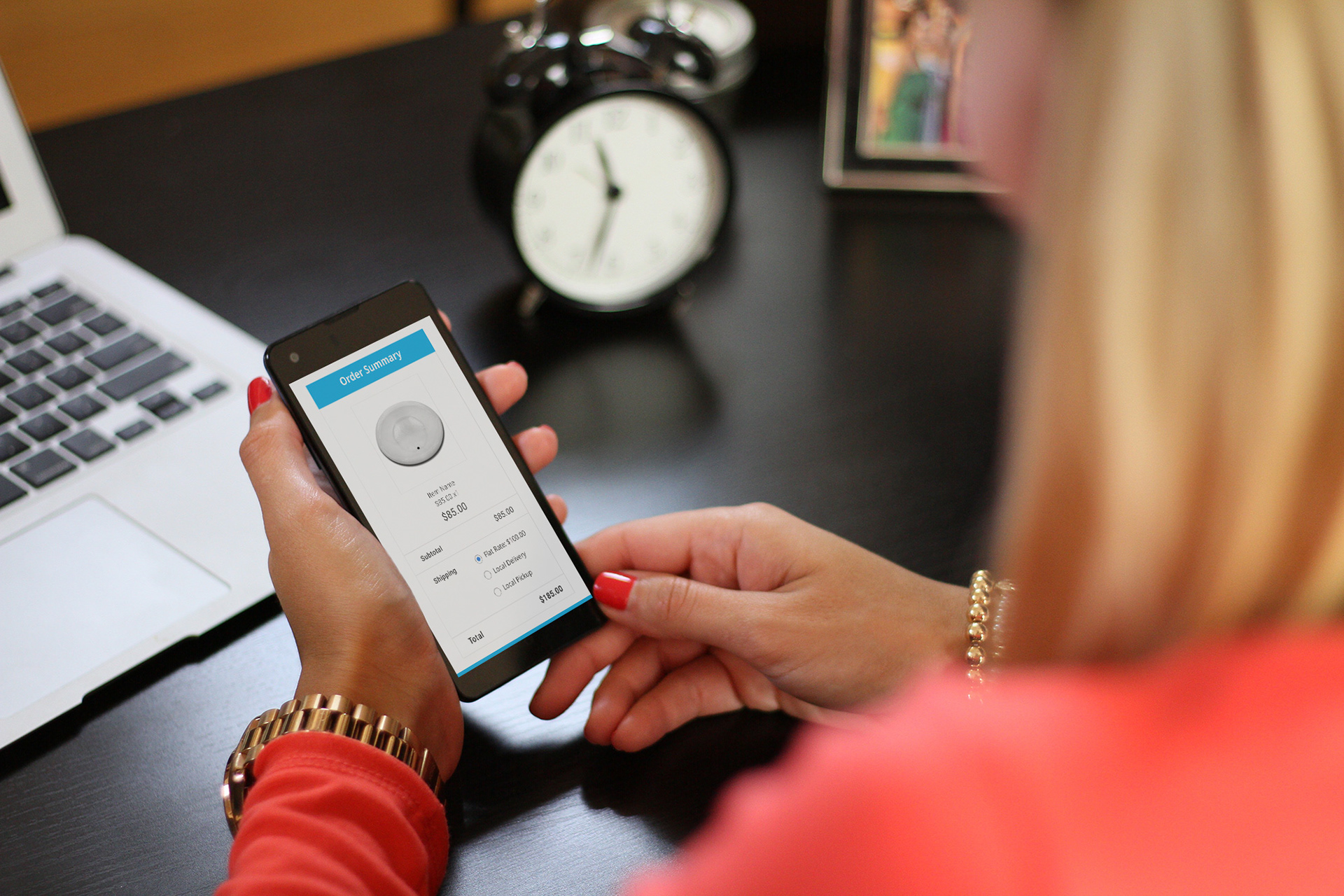 Showcasing more of the checking out process.